policies

SPECIALIZATION

VIENNA BRONZES and other exquisite selected items.
WIENER BRONZEN und andere ausgesuchte Objekte.
BRONZES de VIENNE et des autres objects equisites.

We accept major credit cards directly over the phone or by email (We are working on a new secure online payment), money orders & cashier's checks, personal checks, PayPal, Western-Union and cash in US-$ and Euros.

European buyers can also pay by remitting Euros (converted with the actual rate of exchange) to one of our European bank accounts, easy and economical, saving fees and unfavorable bank rates. Please contact us for details.





Europäische Käufer
können in
Euro
auf eines unserer europäischen Bankkonten überweisen, einfach und kostengünstig, wie bei einer Inlandstransakion. Sie sparen Kosten und unvorteilhafte Bankkurse. Für Einzelheiten bitte anfragen.
BUY NOW - PAY LATER
This is our special service if you want a unique piece that you might never see again, but don't like to pay the full amount right away. Don't let the piece go, use our LAY-AWAY-PLAN instead,also for our items that are temporarily on display or in our gallery in Vienna. - Please keep in mind that our items can also sell locally and through other channels at any time as long as they are not checked out and marked 'out of stock'.
With a minimum down payment of 25% (twenty-five percent) we will lay your item away for three months. You may pay the item off in full at any time, or make partial payments during the lay away period. If you do not complete your payment on time or if you cancel an order, the payments made so far are forfeited.
Worldwide / Weltweit
Our carrier is U.S.P.S. If another carrier is preferred, the buyer pays higher fees.
Shipping for Vienna Bronzes is free for domestic destinations. It is also free for our international buyers, when three or more are purchased. For other items see specific description and the shipping calculator.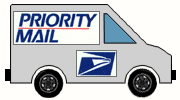 Für unsere ausländischen Käufer: Der Versand ist gratis weltweit bei Abnahme von mindestens drei Wiener Bronzen. Ansonsten siehe 'Shipping Calculator'.
Payment and shipment terms can vary on certain other items.
We never charge handling fees!
Your items will be shipped within three working days after having received your payment, if possible the next working day.
Customers receive a system generated shipping note with tracking information. You can also track your order by clicking on the tab 'track order'. We offer a small number of items on eBay where you also can track your purchase.
during transport do not happen often and are caused by the transport agency and are out of our control. Our customers receive an automated shipping note with tracking information. Lost items that were shipped insured will be refunded through the insurance or shipping company after a certain time up to the insured value.According to the rules and regulations the buyer has to open a claim at his local post office. Please contact us. We gladly assist you.
If you receive a parcel that was damaged during shipping, address the issue immediately to your carrier and take photos as evidence. Keep the package and all the packing materials which is essential to file an insurance claim. A claim should be filed without delay.
6 % when shipped to Florida, unless buyers have a valid Florida resale certificate. We need a copy.
Warranty, customer service & return policy
We fully guarantee the descriptions. All items are sold "as is" and all sales are final. Photos are an integral part of the description.
We all can make mistakes. Should the description of an item show a significant accidental error, we accept a return within one week of receipt of the item(s) for a full refund of the purchase price. We have to be contacted by email immediately and prior to returning.
The item has to be returned in the same condition as it was shipped from our premises.
Please use the easy to navigate store categories and subcategories on the left of each listing to find items. We recommend bookmarking the categories you are most interested in.
Cleaning or repair of items
By multiple requests from our buyers, we normally do not clean, polish, touch up or repair any item. However, we guarantee the condition as described. Many buyers prefer to finish items that need a finish their own way, or just leave it the way they are.
We only want happy customers and we strive to make our procedures as customer friendly as possible; to ship your purchase as quickly and safely as possible and we always welcome suggestions from our customers, in order to improve our performance.